A New Start
Last week i noticed something strange and beautiful on my back deck. Can you guess what it is?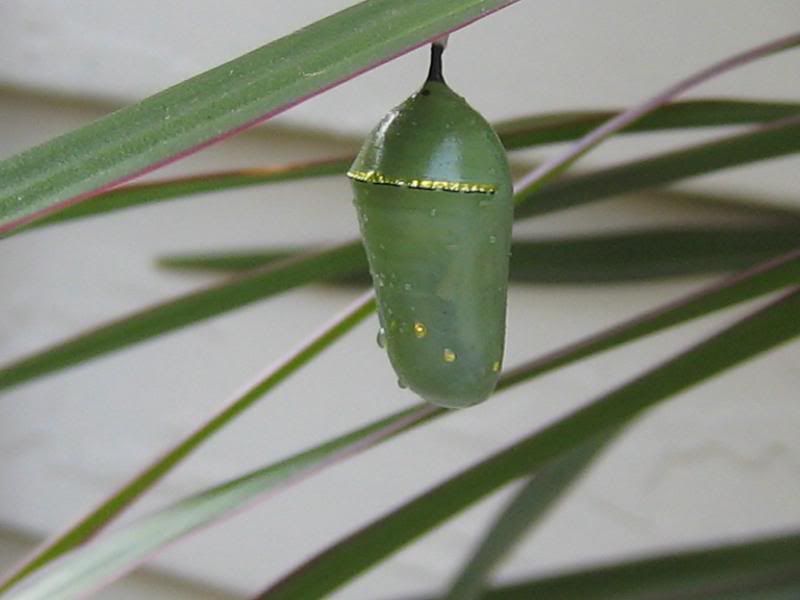 I googled the hell out of "green +gold +insect +sac" and after sifting through about 20 pest control companies in Sacramento, found out that it's a MONARCH CHRYSALIS!
i watched her every day... amazed at the life growing on my shitty usually-indoor palm tree... and by Friday night had realized she was darkening... you could see the wings forming...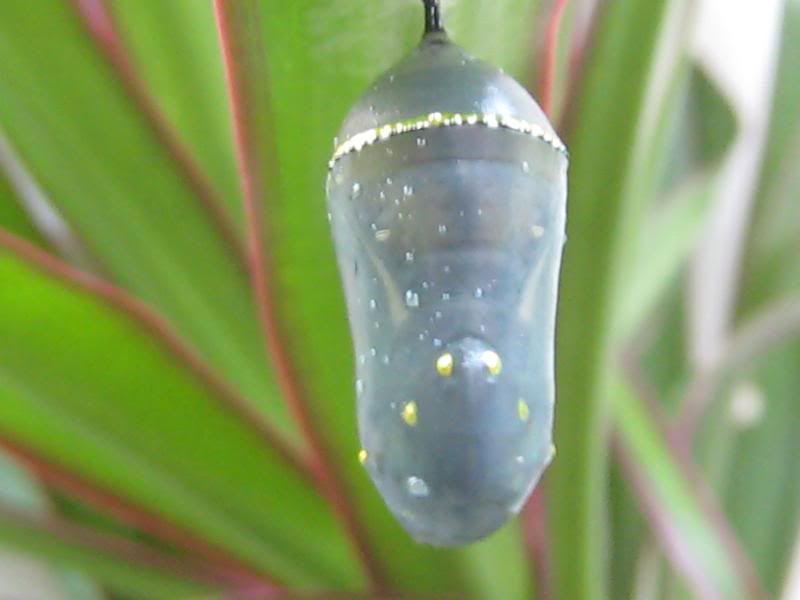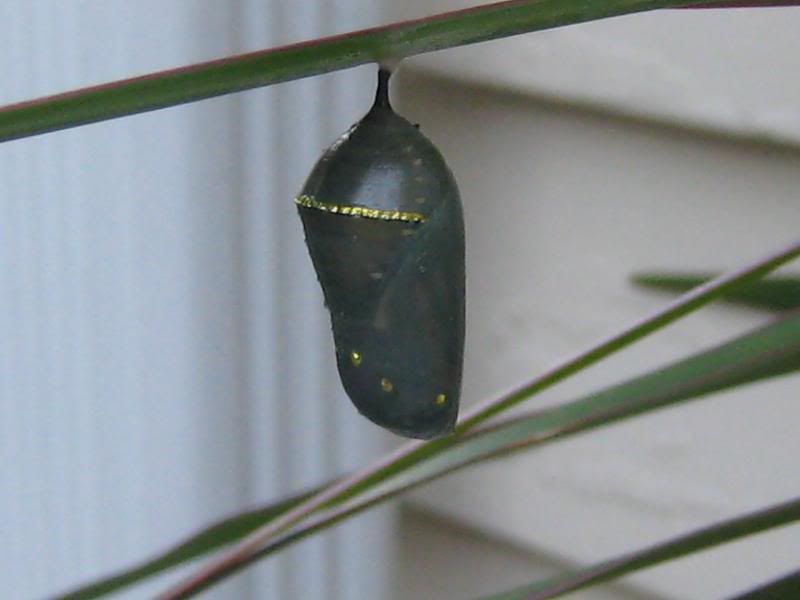 By Friday night/ Saturday early AM I was ecstatic... took my flashlight out for a quick photo but apparently i don't know how to properly use my camera. Next time,
SWF
I will defer to your photographic genius instead of fumbling for my Canon Power Shot alone!!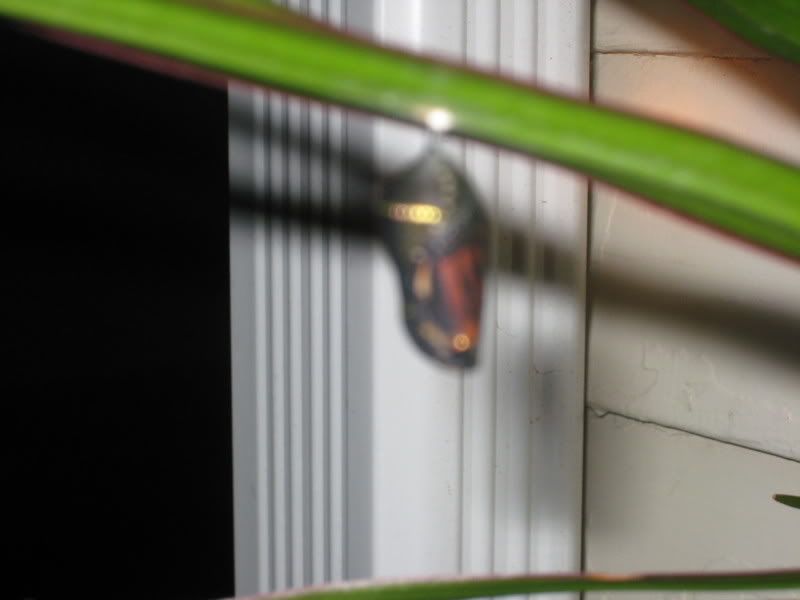 Anyway, by Saturday morning at 8 am I had already missed the struggle to emerge from the chrysalis. But i was nonetheless awe-stricken with the beauty of new life before me.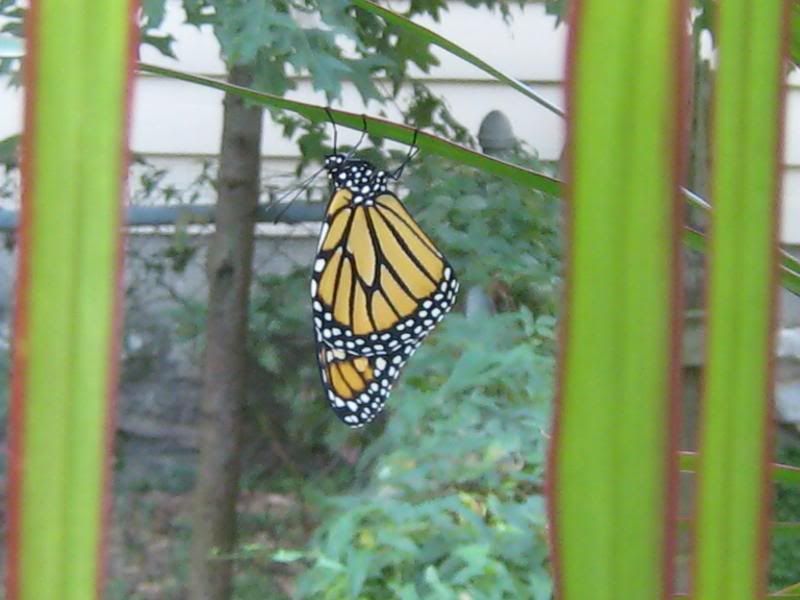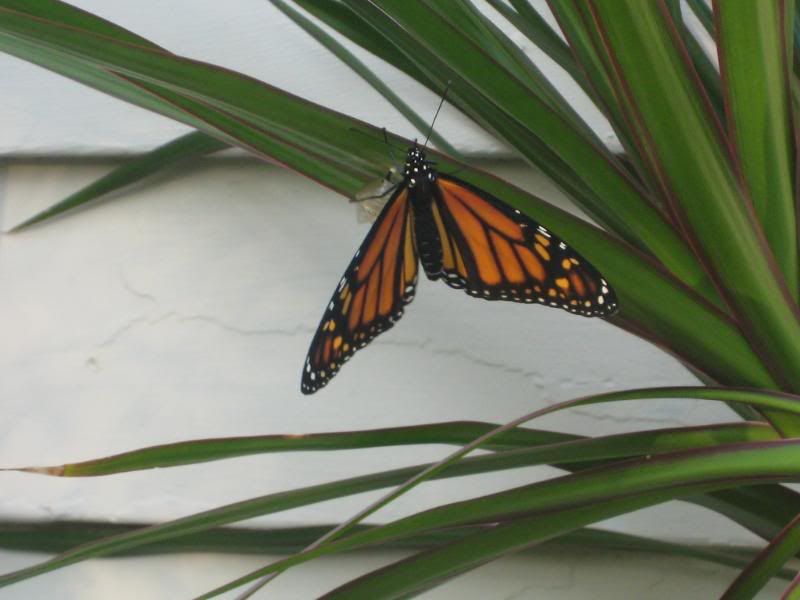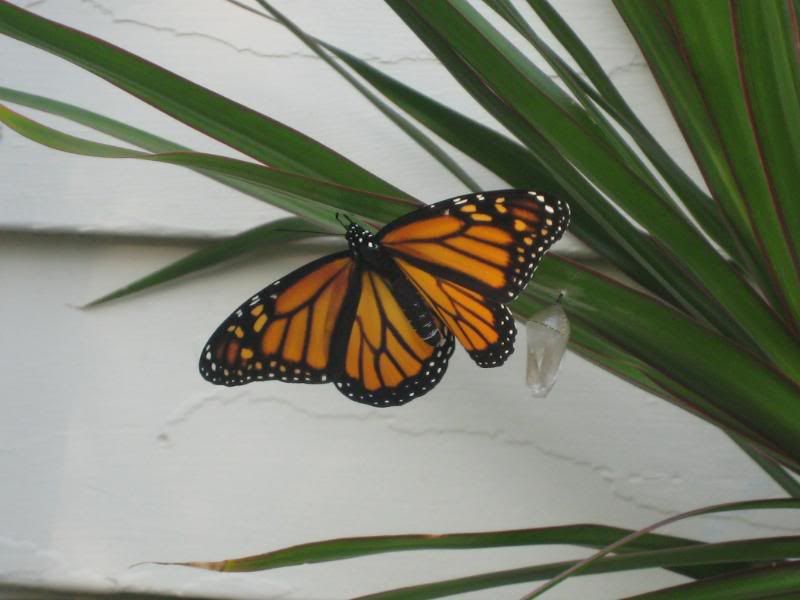 It was one of the most amazing experiences I've had... watching this brave creature cling to a discarded houseplant and grow strong...
Plus, now she's on her way to MEXICO!
Have a margarita for me, baby.
Posted at 10/14/2007 6:01:37 pm by gak
Melly


October 15, 2007 01:47 PM PDT



good to see you are still around. how are you doing by the way?
Andrew


October 24, 2007 03:25 PM PDT



Welcome back!!!!! We've missed you!
SWF


December 14, 2007 06:28 PM PST



So cool. That's awesome that you got photos of the process. I, of course, would be happy to assist you in future photographic endeavors. You pick up the travel expenses, of course. ;)

So glad to see you're back. So ashamed that I'm just now finding out!

Oh yeah.....I moved finally: http://www.daisy-head.com. It's a work in progress.